For accurate appraisals you can trust in the Quad Cities and surrounding areas, contact Real Estate Appraisal Source
Ready to order? Click here. Or feel free to call us to learn more.
Whether it's an older home or the most modern new construction, our ongoing analysis of local real estate trends and hours of study as licensed appraisers make us qualified to provide home valuations in Rock Island County for clients ranging from national mortgage companies to local lenders or individual businesses and consumers.
Top 6 reasons other than for underwriting loans appraisals are required:

• Setting a home's listing price
• Lowering your mortgage payment by removing PMI
• Valuations for bankruptcy, divorce and other court purposes
• Employee relocation appraisals
• Tax Assessments (lowering real estate taxes)
• Retrospective appraisals


Real Estate Appraisal Source relies on the latest appraiser gadgets and gear to save you time and money. Of course, it's been our experience that in practically any business, service is the top reason a client comes, goes, repeats or refers others. You'll be extended the utmost courtesy throughout the course of working and communicating with Real Estate Appraisal Source. Finally, what it comes down to is an unbeatable experience for our customers. See for yourself why Real Estate Appraisal Source is the appraisal firm for you. Call today.
A few of our top cities we do business in are; Davenport, Bettendorf, Blue Grass, Le Claire, Clinton, Long Grove, Park View, Camanche, Rock Island, Moline, East Moline, Silvis, Colona, Geneseo, Atkinson, Annawan, Cambridge, Alpha, Viola, Aledo, Coal Valley, Sherrard, Port Byron, Rapids City, Fulton, Morrison, and that is just to name a few.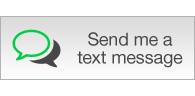 More news...
This service is supplied by Bankrate.com and is protected by copyright and owned by Bankrate.com.
---